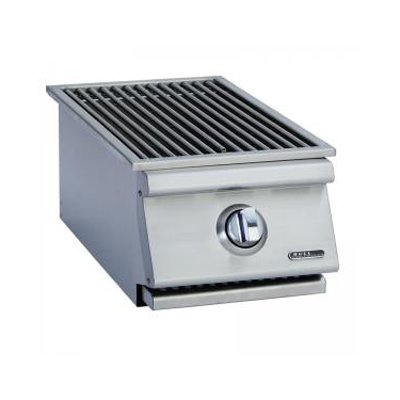 With this searing station from Bull Outdoor Products, it's easy to grill side dishes or sear meats.
Manufacturer:
Bull Outdoor Products, Inc.
Item #:
94008 – Liquid Propane (LP)
94009 – Natural Gas (NG)
Price:
Contact Us For Pricing
Options
Features
Specifications
Downloads
304 stainless steel construction
Massive 25,000 BTU ceramic burner
Slide-in design matches grill control panel
Low-profile stainless steel cover
Cut Out Dimensions 12.125" x 20.5" x 10"
Searing Station Manual (943kb)

Searing Station Spec Sheet (373kb)


Downloads require Adobe Acrobat Reader for viewing. Click the icon to get the latest version of Adobe Reader.