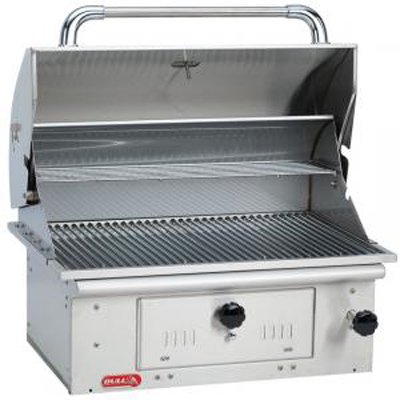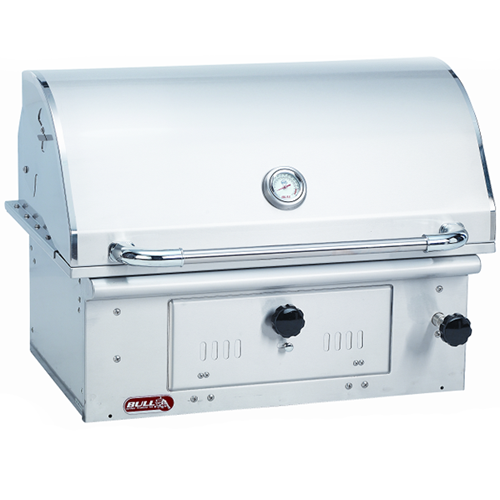 The Bull Outdoor Products Stainless Steel Bison Charcoal Grill is the perfect grill for the outdoor kitchen chef that prefers traditional grilling methods. The 32" Bull Bison Charcoal grill design gives you full temperature control over the grilling process with adjustable vents, charcoal elevation, and charcoal holding bins. If you are looking for a traditional grill you will not be disappointed with this Bull Bison Charcoal Grill.
Manufacturer:
Bull Outdoor Products, Inc.
Item #:
67529 – Charcoal
Price:
Contact Us For Pricing
Options
Features
Specifications
Downloads
Heavy duty 18 gauge 304 stainless steel construction
Fully adjustable charcoal holding bins
Manual charcoal elevation adjustment
Multiple air control vents on hood and firebox
Dual-lined roll top hood with seamless welded edges
Solid stainless steel grates
Includes warming rack to keep food hot and ready anytime
Heavy duty temperature gauge
Grill Dimensions 32 1/8" x 22 1/4" x 23 1/8"
Cut Out Dimensions 29 1/2" x 18" x 11 1/2"
Weight 120 lbs.
Bison Grill Manual (1197kb)

Bison Grill Spec Sheet (559kb)


Downloads require Adobe Acrobat Reader for viewing. Click the icon to get the latest version of Adobe Reader.